A Girl With A Cape is the perfect choice to support one of life's greatest lessons: kindnesses matter.  Whether a parent, educator, or youth mentor, this book is a must have as it empowers and inspires all who read it, and serves as a teaching tool and thought provoking reminder to embrace the superhero in all of us.

Michelle R., Assisant Principal

Amy Logan's books create adventure and empowerment for her readers. My 4 year old jumped up, found a cape, and started a list of ways we could help others!
A Girl With A Cape books remind us that we are all superheroes!
Stacy C., Social Worker of the Year, 2015

As a Kindergarten teacher with a Masters degree in Literacy, I've read many children's books and think, "How did this get published?" This is not one of those books...at all! Not only did I love it, but my son did too!
Leah M., Kindergarten Teacher

Amy Logan has created a terrific book ostensibly directed toward young girls. However, once I read this wonderfully written and illustrated story, I realized it transcended all ages. The cape, which is included with each book, is emblematic of a superhero. However, it's an atypical hero, not one that can fly or see through walls. Rather, the superhero in Amy's book is able to change the world merely by using kind words and gestures.
John W., Amazon Review

The very first time my 9 year old daughter read this book, she proceeded to put her "cape" on that night and run through the house chanting, "I can change the world!" . That is the exact kind of inspiration this book not only provide kids but teens and adults as well. Its always nice to be reminded how powerful we become when we are KIND and how impactful our actions are on others and the entire world around us.
Michael D., Amazon Review

Amy Logan does a wonderful job creating stories of kindness. Her message is simple: the world needs you, you matter. I love the discussion that I have had with my students and my own children regarding small acts of kindness. They love this book and talking about ways in which to make the world a better place. On another note, Amy visited my school for an assembly and was great. All around a great purchase! :)
S. Plum., Amazon Review




It was a pleasure having you. The entire experience was wonderful and the assembly for the students was memorable. The book is inspiring and I have enjoyed reading it to my own children.
Karrah J., Towanda Elementary School

The perfect choice to support one of life's greatest lessons.
Michelle R., Independence School

I am loving the book, as is my 3 year old! We read it every night and she MUST have the cape on when reading!!! It's pretty precious.
Erin W., 3rd Grade Teacher

Amy- You were fabulous!! The students at Colene Hoose loved your book! Thank you so much!!!
Amy Y.

| | | |
| --- | --- | --- |
| | Michelle M. | |

AMAZING book! Every teacher and parent needs a copy (and a superhero cape to match)!
Jennifer W.

Thank you Amy for this wonderful book. I shared it with my kindergartners on K day for kindness; ABC countdown to summer. They loved as did I. You are very inspiring.
Lisa C.

The girls were magnetized by both Amy and her story. When Amy finished reading the story, one of our girls actually said, "I think, I'm going to cry."
Kim C. & Mandy M., Daisy Troop Leaders


Teaching children that they have the power to make a difference in the world just by being kind to others is truly a wonderful message to spread. This year we have seen a decline in referrals in the month of May. I feel that Mrs. Logan's message is one reason for this decline.
Sarah E., Elementary Principal

LOVE LOVE LOVE this story & message! I'm so impressed and cannot wait to share with my classes in the future!!
Danielle S.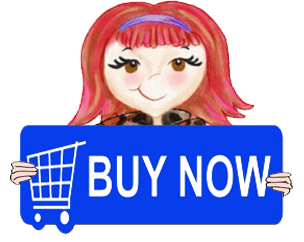 Empowering Students to Be Super

Amy has been a guest presenter to over 350 schools and empowered over 200,000 kids. She has also been featured at various kid's, mom's and professional's groups.


Do you need a guest presenter?
Contact Us Now




ABOUT THE BOOKS

The world needs you. True story.

This book is more than just a children's book. It's a book that validates and empowers all those who read it. It's a book that teaches the power of our everyday kindnesses. It's a book that everyone needs. Did you ever feel that you just didn't matter; that no matter how hard you searched for ways, you felt you were not and could not make a difference? I think that thought goes through so many minds these days, and I am here to tell you:

Stop searching. Start doing. Do something kind for someone each day. Leave a trail of kindnesses everywhere you go. Use your words to lift people up...and teach your kids, the world's kids, to do the same. This world won't change without you. You are a superhero, whether you believe it or not. YOU are someone's environment (thanks, Eileen). And YOU are necessary to make the world better. Join our C.A.P.E. Campaign starting with this book. Spread its message and help Create A Positive Environment by Creating Action with Positive Encouragement; by doing. Put your cape on every day and know that your mission is to do good in this world. The world is counting on you.

So am I.

QUICK BIO - About the Author

Amy holds a B.A. in Speech Pathology and a M.A. in Teaching. She was a mentor and coach for women in the Direct Sales Industry for 10 years. Amy resides in Joliet, IL with her husband and two kids. She currently is visiting schools near you. ;)

Reserve your day with Amy now!